J.H. Johnson
J.H. sang this song, one of Jean Marc's favorites, and played Jean Marc's guitar, at his service January 2014
Sound is the Color I Know
Another rose wilts in East Harlem
And uptown downtown a thousand miles between us
She's waiting for the night to fall
Let it fall, I'll never make it in time

Another rose wilts in East Harlem
And uptown downtown a thousand miles between us
She's waiting for the night to fall
Let it fall, I'll never make it in time

Another rose wilts in East Harlem
And uptown downtown a thousand miles between us
She's waiting for the night to fall
Let it fall, I'll never make it in time

Sound is the colour I know, oh
Sound is what keeps me looking for your eyes
And sound of your breath in the cold
And oh, the sound will bring me home again

Sound is the colour I know, oh
Sound is what keeps me looking for your eyes
And sound of your breath in the cold
And oh, the sound will bring me home again
Brooks Young
I grew up with Jean Marc. We went to middle school, high school and Alabama together. When I think of Jean there is a lot that comes to mind. There are so man words and ways to describe Jean and the impact he had on everyone he met. There are so many stories that came to mind when I was thinking about a good one to tell here today. Many of them have been told the past few days, and I'm sure everyone here that has spent any amount of time with Jean has a great story they could tell about they time they spent together.
He had a very special effect on everyone he was around and there was definitely never a dull moment when you were around Jean. I finally decided on a story from spring break our senior year. Let me start by saying that Jean Marc was a firm believer in "sun's out, guns out." Basically that means that if it's sunny outside then Jean will 100% be outside fishing, playing volleyball, or just sitting by a lake or a beach always without his shirt on.
So this particular spring break we all decided to go down to the beach to get out in the sun for a week and hang out. As you can imagine every day was a great day on the beach, and I don't think we spent a single minute inside during the day the whole trip.
At night we would go hang out on the beach and attempt to talk to girls hanging out down there. We immediately found out that this wasn't all that easy since none of us had any conversations starters whatsoever. Jean quickly found a solution to this problem however, and soon he was telling every girl on the beach that our buddy Cade Songy was the number one football player in the nation, or that he was a professional baseball player, or any variation of that story. He did this for about a week straight and every time he would just laugh his head off along with all of us.
He got more enjoyment just making us laugh at the ridiculous things he would say to complete strangers than anything else we could have done that trip. That was just the kind of guy Jean was. He loved nothing more than making his friends laugh and be happy.
More than anything, that is what I think of when I think of Jean. A guy who had a heart bigger than anyone's I know and who simply loved bringing joy to others. I know none of us will ever forget the contagious effect of happiness Jean always brought with him wherever he went. Even though times like this are confusing and hard, I know that every time I think of Jean I will remember all the time we spent laughing and being happy. I know that's what Jean would want us to remember, and I know he would want us to feel happy and not sad when we think of him because that's the kind of guy he was. I think I speak for everyone in this room when I say I am honored to have been his friend.
Reed Canaday
I had the pleasure of getting to know Jean Marc over the past 4 years. I always considered Jean to be one of my favorite friends in this world. He had such a way with people. If you ever had Jean as a friend then you had a friend for life that you could call anytime and he would answer.
Since his passing we have shared story after story and speaking on behalf of my pledge brothers, I would say we have never cried or laughed harder.
A word that describes Jean Marc perfectly is character…because he had great character and was a character himself. He had such a great sense of humor and could always make his friends laugh whether it was an elaborate practical joke on Sam Popejoy or Mark Lally, a little comment, or even his goofy laugh. He even had the rare ability of being able to make a person laugh with just a test. He had a way of making people feel important. If you ever went longer than a week without seeing him, he would put his arm around you, tell you he missed you and give you new music that you should be listening to.
I do have one story I want to tell today about Jean. During pledgeship we had to do an exercise called "Hold the Wall" where we would sit against the wall and rely on the support and strength of your pledge brothers. it wasn't long before everyone knew the best place was by Jean Marc, that guy was a rock. I remember personally trying to get between him and JH because I knew I was safe by these two massive men. I tell this story because it is so indicative to the life he led. He was the type of guy that would always lift you up and knew how to make you smile on your worst days.
I know even in death, Jean Marc will be there for all of us to hold our spirits up. I know he is here with us all giving me and all the other speakers the strength to be here today and speak our hearts.
At the end of the day, we may forget the words of our loved ones but we never forget the way they made us feel. That's why this is so tough because Jean Marc made us all feel special and has left us all with memories that we'll cherish forever.
While looking for some inspiration and wisdom for today I came across a passage that really reminded me of Jean and the way he lived...
Lord, make me an instrument of your peace
Where there is hatred, let me show love;
Where there is injury, pardon;
Where there is doubt, faith;
Where there is despair, hope;
Where there is darkness; light;
Where there is sadness; joy.
I shall pass through this world only once and any good therefore that I can do, or any kindness that I can show to any human being, let me do it now. Let me not defer nor neglect it for I shall not pass this way again. Jean Marc Street impacted a lot of people in his time and will continue to inspire us all to grow and be better people.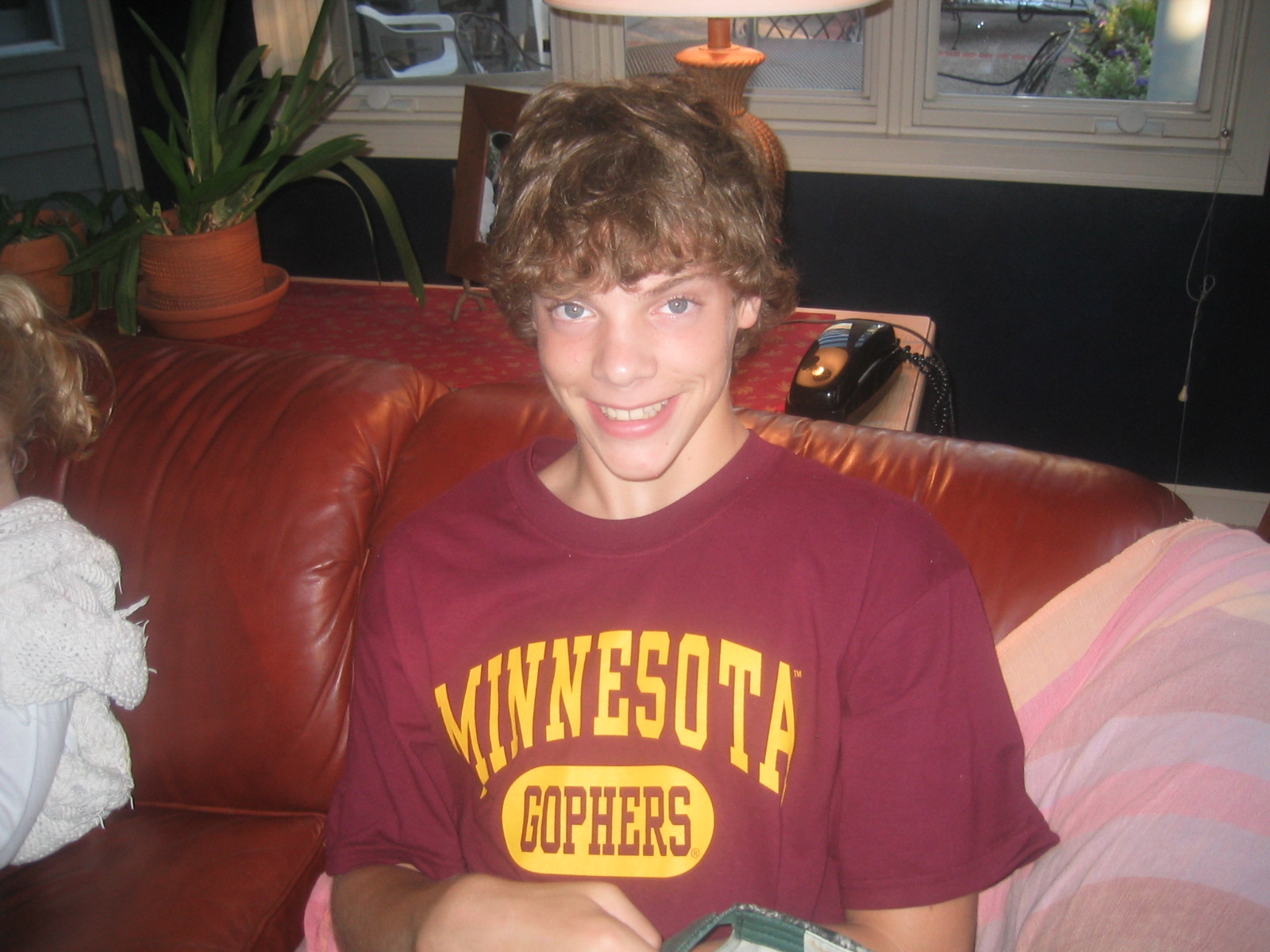 Samuel Popjoy
I have had the pleasure of knowing Jean Marc since middle school, along with living with him since we have gone to college. I truly considered Jean one of my best, most valued friends, and will never forget all the amazing times we have shared together.
Jean cared about his friends more than anyone I have ever met. The loyalty he showed to me and every one of his friends was something I have never seen in another person, and everyone knew he had your back. Jean made sure that anybody lucky enough to be one of his friends knew exactly how much it meant to him, and he made sure you knew on a daily basis.
The ability he had to draw unfamiliar faces to him was unreal. I watched countless times as new faces who had never met Jean before gravitate towards I'm for no apparent reason. Maybe it was that smile he had, maybe it was something else about him, I'll never know, but I do know that by the time they shook his hand, it was all over. His charm and character along with the fact that I never met a person he couldn't have laughing within a minute of meeting, was something you rarely find in a person.
Thinking back over the years, the amount of good memories makes it hard to pick out just one to share with y'all but one recent trip kept standing out to me. That trip fishing off Tybee Island with Jean and 3 other guys really was a blessing and involved a little bit of everything Jean loved.
He loved being outdoors, especially being around the water, and if the sun was out, he always wanted to be in it. After a full day of fishing we pulled back into Tybee Island and quickly realized an annual event called "Pirate Fest" was going on, which had been completely unplanned on our part. I think Jean always considered himself a bit of a pirate, and the fact that we had run into a pirate fest, with thousands of pirates running around, completely made the weekend for him.
Looking back, I'm so incredibly thankful for that trip and the fun times we all got to share with Jean that weekend doing something he loved.
Looking forward I know everyone in here has just as fond memories with him and its these memories that will keep us moving forward and keep his legacy alive.
Philippians chapter 1 verse 3 says;
"I thank God in all my remembrance of you"
Every moment spent with Jean was incredibly special and will never be forgotten by anyone who ever met him.
I can't think of a person I'd rather have watching over me up there and I know he will have every single one of our backs whenever we need it.
Brooks Cowles
My name is Brooks Cowles and I've had the privilege of knowing Jean Marc since Middle School. Even though we've known each other since entering Lovett, our friendship didn't really begin until the first time I ever went over to Jean's house in 8th grade. We had this very small group of buddies who were absolutely obsessed with the Red Hot Chili Peppers. We knew every album, song, and every word. So Jean, being the musician he is, decided that he wanted to do a Chili Peppers song for the 8th grade talent show. For those who didn't know, Jean was an amazingly talented guitarist and he also recruited Joe Bailey who is an awesome bass player, and for some reason that I will never know, they asked me to be the singer. I'm assuming it was just because they knew that I knew all the words, definitely not because they had heard legend of my voice or anything. Anybody who knows me well can tell you that I have an absolutely god-awful singing voice, and that I make up for it by being completely tone-deaf and having zero rhythm. So needless to say, we got over to Jean's house and tried the song out a couple of times and I remember Jean saying to me after 30 minutes or so, in the nicest possible way, "You know what man, I think I'm just going to do a guitar solo." And he did. And he blew everyone away like he did several times with his guitar.
Even though our breakout performance as a band didn't work out, Jean never lost that passion for performing and bringing everyone together. As I think back over all the amazing times I shared with Jean, my favorites are all the late nights when Jean broke out his guitar. Whether it was graduation night in Van Horn's basement, in the Bama dorms when I visited freshman year, or even if we had just done absolutely nothing, Jean could always pull out his guitar and I've never seen a room light up faster. I can't count how many times we just all sat there singing, and drinking and laughing until we couldn't anymore.
I'll never forget the most recent time I stopped in Tuscaloosa and stayed with Jean. We had every intention of going out and were ready to do so, but ultimately ended up just sitting there listening to Jean play guitar, JH tear it up on the keyboard and me sound like a dying animal. But it didn't matter how it sounded. It never did. What mattered was that we were doing exactly what we wanted to do at that moment and it all started with Jean breaking out his guitar and bringing pure joy and laughter to anybody in the room. If you were ever part of one of those sessions, you know exactly what I'm talking about. If you weren't, then you probably saw him do it in a hundred different ways. It didn't matter when, where or how, Jean could always bring people together and make them happy, even it it was just for a moment.
And as I think about those times and realize now that I will never be able to share those times with Jean again, it's easy to get angry. It's easy to wonder how in gods name the sun is still shining, people are still ring to work and the world is still spinning. You just wanna ask, "Don't you know we just lost one of our best friends?"
The answer is "no", they don't know. And the harsh truth is that life goes on and the world keeps spinning no matter how bad we are hurting. But for those of us who knew Jean well, we know that he was always a deep thinker. And, I know that if he was sitting here today listening to me talk, he would say, "that's the beauty of it man, the world does keep spinning, life does go on. Embrace it."
And I think that's exactly what we should do. Jean, like the rest of us, had his low moments, but he always bounced back. I know he would encourage us to bounce back from this. We need to move on and live life to the fullest, just like Jean did. We need to carry him with us where every we go, always talk about him, always remember him, and even if we don't have the talent that Jean had, we need to do our best to bring people together and lift their spirits, even if just for a moment, because that's exactly what Jean would have wanted.
CeCe Street
Jean Marc was so, so, so special. He was loved by so many people. I know he wanted to be my role model and he was, and still is.
He wanted to help people, and he changed so many lives in the best way possible. It's safe to say he accomplished his goal.
One lesson that he taught me was to do what I want. I know this message can be perceived in many different ways, but the way that he taught me was to not let others influence my actions, to do what I think is right, to follow my heart and to trust in myself and my judgement.
There was no one else like Jean Marc. He was understanding and he understood the world around him, he was so wise with such a big heart that brought such happiness.
I know he will always be with us, watching over me, and he will always be my brother and, I will always love him so, so, so much.
Conley Street
My brother and I were dealt our fair share of challenges over the years, but we always had each other's back, and through this we became stronger and better people. In many ways he was the only person I could relate to, and this strengthened our bond not only as brothers but as friends. He was funny, nice, caring, and fun to be around; a great guy in every sense of the words. He loved sports, the outdoors, music and having a good time. His contagious sense of humor made others lucky to be around him and the smiles and laughs he brought to the world are impossible to measure with a number. He was the type of guy who could make a whole room of people laugh without even trying.
Growing up I saw how much people liked him and how happy he made others. Whether it was on the field or in every day life, he knew how much I looked up to him and he set a standard for which I am still striving to meet every single day.
He made others feel better about themselves without even trying to, and to me this is the defining characteristic of a good person. His kindness knew no limits. Everywhere I look I am reminded of him and I will cherish these memories for the rest of my life.
This past week has been like a bad nightmare I can't wake up from. Words can't describe how it feels to lose my brother, my best friend and my role model. But remembering all the great times we had together brings a smile to my face and I know that's what he would have wanted. Even though he is gone, he will never be forgotten. I know he will always have my back, even if it's from above. I'll miss you big guy. We all will.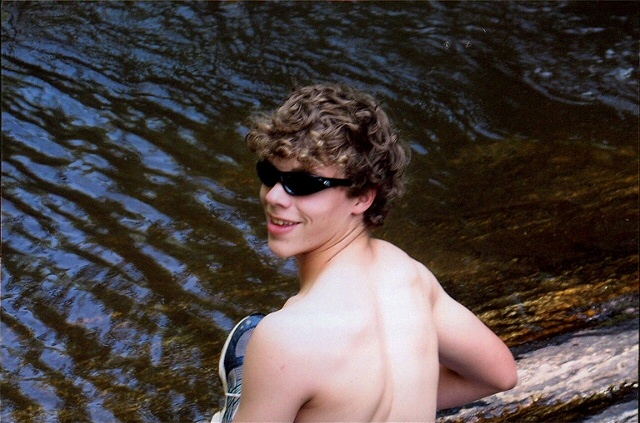 Carla Street
I believe that the strength of Jean Marc's character and spirit will continue to inspire us.
The outpouring of love and amazing tributes over the past few days, in the States, in Malta and here today have been a testament to the extraordinary young man, son, brother and friend he was.
I believe that when we all think of Jean Marc, we will be reminded of the deep love, true kindness and genuine caring he showed us all…and that we, in return, will be reminded to continue to honor each other in the same way.
JM learning to ski, with Mom